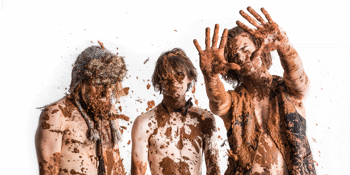 Code One Presents
The Swamp Stompers
The Heritage Hotel, Bulli (Bulli, NSW)
Sunday, 23 October 2022 5:00 pm
The Swamp Stompers play funky rock and blues with heavy grooves. Emerging from the dirty backwaters of NSW, the band sounds like the musical lovechild of John Butler Trio, Led Zeppelin, and Red Hot Chili Peppers, with catchy guitar riffs and didgeridoo soundscapes setting this original blues-rock trio apart from the pack.

The Swamp Stompers have been stomping their mark on prominent Australian festivals since 2012, including recent stand out performances at Blues on Broadbeach (QLD) and Queenscliff Music Festival (VIC). The band is renowned for their incredibly high-energy live shows, with punters and peers left in complete awe by their raw power and finesse.

The band's 2018 single 'Shadows on the Wall' received regular airplay on Triple J, while the 'Shadows on the Wall' EP peaked at #8 on the Australian Blues & Roots Airplay Chart and landed at #8 on the AMRAP Regional Community Radio Chart. The Swamp Stompers debut 13-track album was released on 28th September 2021, peaking at #17 on the Australian Blues & Roots Airplay Chart. The lead single 'Wishing I Had You' landed The Swamp Stompers their first #1 chart position on the AMRAP regional chart. 'Wishing I Had You' was a finalist in the Blues & Roots Radio International Song Contest.

After 10 years together The Swamp Stompers will be breaking up, with an Australian farewell tour in late 2022 and European farewell tour in mid-2023, completing the final jewel in the touring crown for one of Australia's most popular young blues-rock bands.