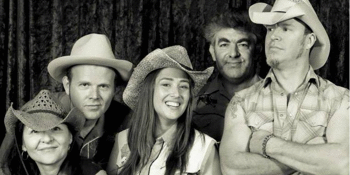 Code One Presents ....
Spurs for Jesus
The Heritage Hotel, Bulli (Bulli, NSW)
Friday, 14 October 2022 6:30 pm
Spurs For Jesus are in institution, the pinnacle of bar bands. Steeped in honky tonk, hard country and cowpunk, they've climbed PA stacks, spilt schooners and soundtracked the Sydney country music scene for nearly quarter of a century.

With Reverend KD Twang leading their intoxicating mix of originals and covers, they're best experienced live and loud!