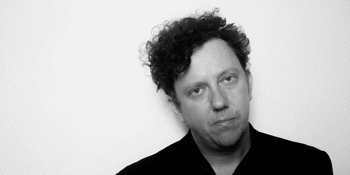 Code One
Ben Salter + Coda Chroma
The Heritage Hotel, Bulli (Bulli, NSW)
Friday, 30 August 2019 6:00 pm

"I firmly believe Ben Salter to be one of Australia's best singers, and if I weren't so goddamn competitive, one of its best songwriters as well." – Tim Rogers

Ben Salter is one of Australia's most highly regarded performers and songwriters. As well as being a founding member of Giants of Science, The Gin Club and the three-time ARIA-nominated Wilson Pickers, he is also an accomplished solo artist, releasing 3 highly acclaimed LPs The Cat (2011), The Stars My Destination (2015) and Back Yourself (2017).

As a solo artist, Ben Salter delivers eclectic, esoteric arrangements and sounds that take in elements of rock, pop, jazz, folk, country and beyond, whilst all maintaining a coherence and inimitable melodic style.

Ben Salter has performed relentlessly across Australia and the world, both solo and with his band, and his captivating live performances have become quasi-legendary.
To date he has collaborated, written and performed with artists as diverse as Mick Thomas (Weddings, Parties, Anything), Tim Rogers (You Am I, The Temperance Union), Bernard Fanning (Powderfinger), Gareth Liddiard (The Drones) and Marlon Williams, to name a few. He has toured with acts such as Cat Power, J Mascis, Gareth Liddiard, Counting Crows, Marlon Williams and most recently Built To Spill.