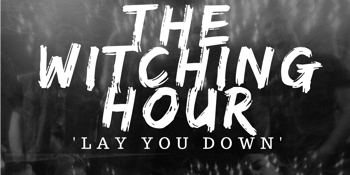 Code One
The Witching Hour + The Red bellied Bluesmen + The Culture industry + Roses in Hand
The Heritage Hotel, Bulli (Bulli, NSW)
Friday, 22 February 2019 6:00 pm
The Witching Hour are a band from NSW fronted by Wollongong protégé Taime Marsh, their songs flicker between melodic haunting ballads to hard Blues based rock fused with grunge based riffs.
Taime came from musical heritage with both his Father and Grandfather playing the grinding pub circuit in the 70s and 80s their passion and support for Tamie Gave him the opportunity to pursue his goal.
TWH were initially a band that got together on a weekend with Jacob Richardson on Guitar, Bailey Graeber on Drums, and Brad Hughes on Bass and Keyboards, through their passion of blues based rock .
The line up was consolidated with a chance meeting earlier in 2018 with young Vocalist Tamie who started travelling up on weekends to Jam write and record with the Band which resulted in the release of their debut single Lay You Down.
The Witching Hour will be at the Heritage Hotel Bulli on the 22nd of February
With Special Guests Roses In Hand, The Culture Industry, and The Red Belly Bluesman.