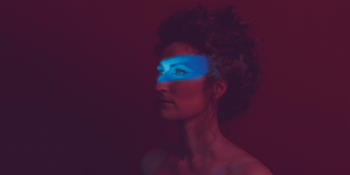 Code One
Emma Anglesey & Paul Greene
The Heritage Hotel, Bulli (Bulli, NSW)
Saturday, 1 September 2018 7:00 PM
EMMA ANGLESEY

Tasmanian songwriter Emma Anglesey is fast becoming known for the hypnotic nature of her pop/folk music that flourishes in its delicacy but is punctured with grit. Her songs have been playlisted by Double J and ABC Radio, and used by Triple J to advertise Triple J Unearthed. She has performed at Woodford Folk Festival, A festival called Panama, Falls Festival, Party in the Paddock, Dark Mofo and MONA FOMA, and toured with Guy Pearce, The Waifs, Paul Greene and JUNO award winning Canadian band The East Pointers. "Emma's writing is characterised by an Australian gothic grittiness and fanciful vocal delivery that vacillates between the fluting, full throated call of a bush bird, and the no-nonsense delivery of a natural born storyteller," Woodford Folk Festival.

Emma debut single Bike saw her become a Triple J Unearthed Spotlight Artist and to follow, her single Mary-Anne, received great write ups in Rolling Stone Magazine and Tone Deaf."This track is beautifully entrancing", Peta Waller-Bryant, Double J Music Programmer. Her latest single from her forthcoming album Swells My Heart was officially released 15 June 2018, and was The Au Review's Single of the Day, "Anglesey has charmed once more with this single, blending gorgeous melodies with an almost hypnotic and meditative arrangement that hooks you in from the jump", The AU Review.

All songs are from Emma's forthcoming album called Some Things Can't Be Undone produced by Joshua Barber (Gretta Ray, Goyte, Archie Roach). On the making of the album Josh said, "I met Emma at a small folk festival in Tasmania and she was one of the stand-out writers I heard there so I told her I'd love to work with her. Emma's songs are thematically articulate, with visual and almost tactile lyrics that I really enjoyed working to and selecting sounds that build towards these emotional environments." Award­ winning composer Jonathan Dreyfus arranged strings for the record and it was mastered by Lachlan Carrick (Goyte, Lior). Emma's album Some Things Can't Be Undone was officially released on 29 June 2018. She will be showcasing at BIGSOUND in 2018.

Ah I just noticed it's missing my latest clip for my new single Swells My Heart: https://www.youtube.com/watch?v=EWcG0iyYwTo

PAUL GREENE
Too folk for pop, too pop for blues, too blues for folk, but then who needs to fit into a box when you can sing and write songs like Paul Greene.
A wordsmith with a gift for melody, and an intensely engaging live show, Greene cleverly weaves a deceptively complex sonic tapestry with a 12 String, a Fender Jag, a Harmonica, a home made stomp box made out of a paint tin lid, an open heart and masterful storytelling.
He's had an impressive career with 8 highly acclaimed albums, an ARIA finalist, collaborations with Rob Hirst from midnight oil and also filling in as Spy V Spy front man while Craig Bloxom takes extended leave. Greene has also frequented festivals Such as Woodford, Queenscliff, The recent National Folk Festival in Canberra and Tour supported Grammy Nominees Ani Difranco, Patty Griffin and Alvin Youngblood Hart.. He's also produced albums for many artists including James Blundell who he plays Drums for on occasions.
This year will be a busy one for Greene as he launches his record label 'Red Shelf Records' (that he has been operating since the start of the century) dropping singles from 5 different creative projects about as diverse as you could possibly imagine. New Spy V Spy songs; new Tracks from Hirst & Greene and a re-release of their 2006 release 'in the stealth of summer'; a collaboration with Santa Monica based Japanese producer Edward Deering called 'Bright Dust'; a country album with Bush Poet / Mechanic Col Defries Under the name 'The Fat Nomads' and a new 'Paul Greene & The Other Colours release!